Company's profile
In 1962, after years of research and development the first ice beverage machine was realized, revolutionizing the production of slush in the world. A hot chocolate copper machine was added to the range of machines products.
Our research and developing equipment work brought in 1983 to a change in the slush world market: the first horizontal developing slush. This new method permitted to reach the best slushes production in half the time. A system adopted by all manufactures until today.
Everything we produce is made in Italy and the components used is the result of ongoing research and selection of the best that the European scene can offer.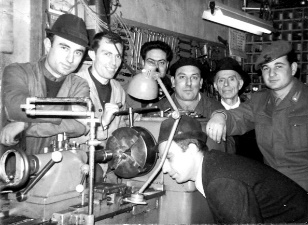 We are waiting you to Host 2023
13-17 ottobre 2023 – Fiera di Milano – Hall 18 – Stand M57

---